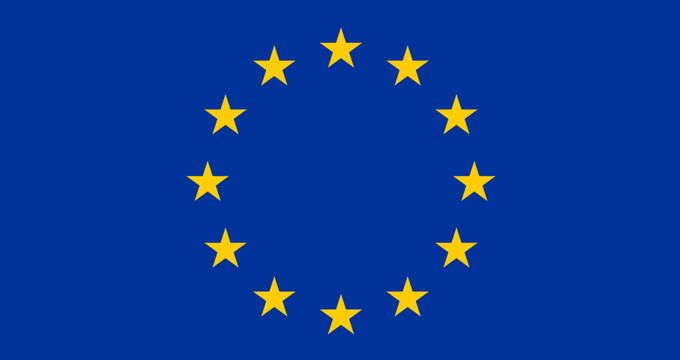 EC Regulation 852/2004 is an important instrument to ensure high quality of food and the protection of producers, distributors and consumers. Without denying the necessity of this action regulation, however, it has introduced an additional burden for restaurateurs. However, it is not only traditional restaurant or café operators who have to comply with this regulation – events organised privately or in associations and open to the public are also affected.
EC Regulation 852/2004 – Tips & Advice
We would like to dedicate a short series of articles to this topic and point out some pitfalls in its implementation. We will also show you an opportunity to digitise your business with regard to hygiene controls in accordance with EC Regulation 852/2004 and describe examples from practice. Hereby we address ourselves mainly to smaller enterprises with one or few branches or allegedly private meetings, which cannot maintain a dedicated organ for quality assurance.
Obligations of restaurateurs
The obligation to carry out a self-check can overwhelm newcomers in the first moment – What do I have to check? How often do I have to do this? Must actions be derived from the data collected in this way? And what can I perhaps do with the data that has nothing to do with HACCP at first? We want to answer these questions in this and the next article.
It is also the responsibility of the gastronome to ensure that its own employees are trained accordingly. Here, however, it makes sense to carry out the training directly at the local health office. Time expenditure and costs are low and such training is valid for 2 years. Follow-up training can also be carried out by the employer himself.
Basic elements of EC 852/2004 controls
In the following we introduce some elements of hygiene control. However, a complete overview of the test points cannot be covered by a blog article. For this purpose, the suggestion list of the 4-check App is helpful, because the ready-made questions can simply be transferred into a coordinated HACCP test. It is not only a question of constantly recurring tests, but also of ensuring that the kitchen, for example, is correctly equipped.
Incoming goods
Your responsibility begins here – check the cleanliness, freshness and best before date of the food. Pay attention to undamaged packaging and pests. This is not only required by law, but the food is also the figurehead of your restaurant or café.
Kitchen
Cleanliness is a matter of course – even if this is not always easy to implement in everyday stress. Also make sure that your kitchen is equipped in accordance with Regulation 852/2004 – easily washable and light surfaces, preferably tiled, are mandatory. This also makes it easier to keep your rooms clean in the long term.
We will discuss the necessary storage temperatures below. Here it is only said that also a separate storage and preparation of certain food is necessary. Whether this separation takes place spatially or temporally then influences the further hygiene control.
Certain kitchen appliances are also prescribed, e.g. the dishwasher must be able to reach a temperature of 80°C in the rinse cycle to effectively kill germs.
Pests
Here it also depends on the food to be processed. From simple fly screens to UV traps and bait boxes, there are various requirements. These units are regularly checked by you for their function or the best-before date and replaced if necessary.
Staff
The training of employees has already been mentioned above. An important step has already been taken. Nevertheless, it is the responsibility of the responsible restaurateur to ensure the proper implementation of the hygiene rules learned there. Cleanliness and health of the employees are easily recognizable, but also rules of conduct such as regular hand washing and the separation of street and work clothes must be enforced.
Tips & tricks for the EG regulation 852/2004
Finally, we would like to give you some practical examples that inexperienced caterers often overlook – this list is intended to heighten awareness of the fact that it is hardly possible to apply 852/2004 without the appropriate aids and test proposals:
The documentation of the controls carried out must be kept for the long term – depending on the size and type of the food company, a period of up to 5 years may be necessary.
A clearly structured documentation can be very important in the case of damage – you can thus exclude that e.g. developed illnesses are not to be led back on their handling of the appropriate commodity (example http://www.spiegel.de/panorama/verseuchte-wurst-auch-nach-schleswig-holstein-geliefert-a-986017.html).
Your responsibility begins when you receive your food – regardless of whether you choose it at the wholesale market or have it delivered directly to your premises.
Pay attention to different maximum food temperatures – for most chilled foods the maximum temperature is +7°C, but there are variations such as raw fish (0-2°C), loose minced meat (bar counter) and fresh poultry (4°C) and chilled dairy products such as yoghurt (maximum 10°C).
Your responsibility does not end with the preparation and serving of the food; the organisation and responsibilities for waste disposal must also be specified in detail in order to prevent the spread of germs.
Digitisation of the 852/2004 hygiene controls
Even though the hygiene traffic lights in the pilot cities of Duisburg and Bielefeld were not able to assert themselves, correct handling and archiving of internal hygiene controls is important and legally prescribed in accordance with EC Regulation 852/2004.
The fulfilment of the documentation obligations, however, is often still carried out on a paper-based basis. Even leading professional associations still offer prefabricated checklists in the form of printouts. The transition to the processing of checklists in Excel takes place more frequently, but is only a small step in the direction of what is technically possible today.
In the meantime, several suppliers have entered the market who provide a digital solution. After the first article about this series, in which general tips were given for the regulation 852/2004, we would like to present today some elements, which should be particularly paid attention to with hygiene apps. These hints not only facilitate handling during preparation and execution of the controls, but also ensure long-term availability of the documentation:
The branch or location management function already makes sense when creating checklists. Here you save a lot of work through a central checklist administration and the copying of multiple used lists. In this way, consistent quality can be guaranteed across several files.
You should no longer have to worry about what part of your record you need to keep and for how long. Long-term, undermined storage of your data is easy to implement and should be part of the 852/2004 application.
The security of your digital data should also be a priority. An external attacker may not have any usable information behind it, but you may face severe penalties if you lose your records. Ensure that the data is stored on certified servers, e.g. according to ISO 27001.
A simple evaluation of your data can help you to identify possible weaknesses in your operation in the long term. You can see at an early stage whether your equipment is functioning properly or whether you need to react to imminent system failures or wear and tear.
Think about expanding your quality inspection system. Do you want to monitor purchases, keep track of your work points when opening and closing the company? Do you have changing employees, from whom you expect the same care as from your experienced colleagues – and best of all independently? Define clear working points for this case. Or would you like to enforce the same quality standards in your other branches or franchises – and this in the long term, without constant retraining? A flexible system for mapping all work points can offer you enough opportunities to expand your digitization.
Improved operational management through 852/2004 digitization
Switching from paper- or Excel-based hygiene controls to a central system not only simplifies your workload. You collect data in a format that makes a quick and easy evaluation possible. Keyword Big Data – without any negative aftertaste. The data you collect belongs only to you. You collect them on your device and store them in your database. If you like, even on your own server.
But why shouldn't you be able to use this data to your advantage? The 4-check app is a versatile product and is therefore not only used for hygiene controls within the scope of Regulation 852/2004, but also customers from industry and other trades use the integrated function for evaluation to be able to detect changes over a certain period of time. In the gastronomy sector, the following scenarios could be possible:
Incoming goods inspection
You purchase your goods from a wholesaler over a longer period of time. You have the goods delivered directly to your company, so you have only limited influence on selection and quality. On average you get good quality, only on a few days you have noticed defects. However, an objective and long-term examination of the quality data collected by you shows that the goods have increased defects, especially in the case of later delivery times – an earlier delivery could lead to better quality for the same price.
Cleaning
You have hired a cleaning service, but are not sure whether it will provide a consistent service. Your employees regularly check the condition of the premises and you have a good database to make an objective statement. If necessary, you can also terminate current contracts, as proof of poor quality already exists.
Hygiene controls
Refrigerator temperature measurements show that while you are complying with legal requirements, the average value of a particular refrigerator decreases over time. You can see at an early stage whether there is a risk of the appliance failing and repair it or hand it over before the defect surprises your employees during a busy shift.
The implementation of the examples shown above is easier than you might think – most of them are already obliged to record data by EC Regulation 852/2004. A quick evaluation of the data can already be carried out within the Hygiene App – and is even carried out automatically.
Digital work processes can sustainably improve business processes – and are very easy to implement if you have the right partner at your side.